V.I.P. Trash services LLC

Welcome to V.I.P. Trash services LLC

 You have come to the right place. At V.I.P. Trash services LLC we'll give you the attention and personal service you come to expect and enjoy. Family owned & operated, We offer the best in Trash Removal & Recycling services. V.I.P. Trash services LLC has been located in Glenwood Springs since 1995. Let us put our experience to work for you.

For more information please: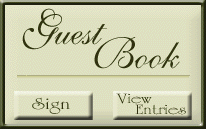 To pay your bill with credit card, please go to  make payment above. PUSH SUBMIT BUTTON ONCE. Thank you.

DO TO THE NEW LAWS IN COLORADO, WE CAN NO LONGER TAKE ANY E-WASTE. YOU NEED TO TAKE IT TO ANY E-WASTE CENTER OR LANDFILLS FOR AN EXTRA FEE.